Day 4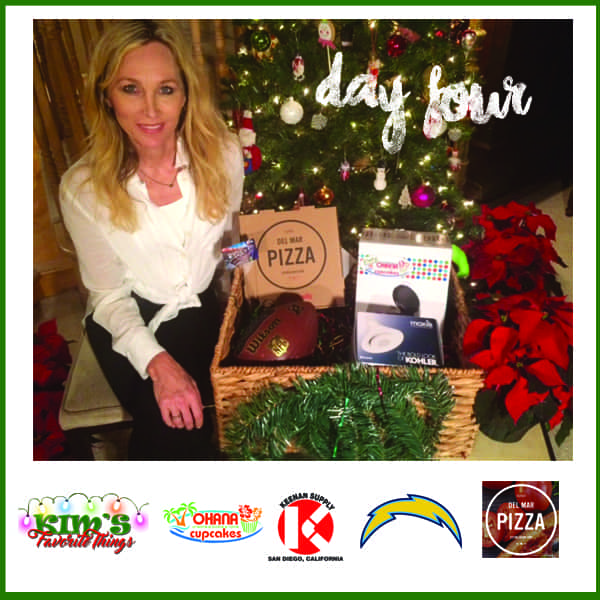 Baked Goods and Game Day Themed Basket!
KEENAN SUPPLY SAN DIEGO
Bluetooth  Showerhead Speakers
The ultimate bathroom and kitchen accessories store based in San Diego that Kim used when remodeling.  You get the Kohler Showerhead Bluetooth Speaker. You can enjoy crystal clear tunes as you get ready for the BIG game!
SAN DIEGO CHARGERS
Signed football by DJ Fluker and Melvin Gordon

Kim loved his inspirational story when Fluker first became a Charger, sweet guy who autographed a collectible football just for you. Melvin Gordon put his signature on it for you too!
DEL MAR PIZZA
Pizza Gift Card

Have you listened to the show for a while, then you know Kim's obsession for really good pizza, salads, and more is at Del Mar Pizza. It is her absolute favorite.  From the friendly staff and Manager Victor, and the guest experience to the pizza pie, you surely won't be disappointed!
Dozen Cupcakes and Cupcake Maker 
Delicious assortment of cupcakes from Kim's favorite plus treat your favorite little baker with a cupcake maker for the whole family.
Comments
comments

Tags: