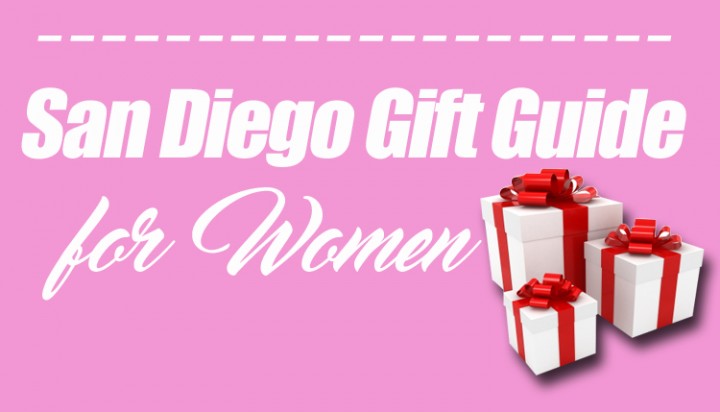 10.  Relaxing Spa Day at Omni La Costa Spa in Carlsbad
VITAL GLOW EXFOLIATION & WRAP | 75 MIN – $175
This exfoliation, body-wrap and foot treatment is enhanced with soothing honeysuckle and blood orange shea butter custard to hydrate your skin.
FREE: This month we are focusing on the anti-bacterial and antioxidant benefits of sage, rosemary and marjoram. Learn ways to utilize these naturally extracted aromatic essences and how they can positively affect your treatment experience when combined with breath during your massage
9. Collection of San Diego Scents for an instant vacation by SoCal Candle Company found in Farmers Markets city wide! 
$17.00- 7.5 oz. 35-45 hrs.
breathtaking west coast skylines embrace brilliant crimson sunsets, melting sky, sands and earth creating a perfect blend of nature. Infused with pomegranate oil, grapefruit, lemon and sage.
8. Simply Olive Oil Club Subscription from Temecula Olive Oil Company 
Each quarter, members of the Simply Olive Oil Club will receive two bottles of our exclusive, limited release seasonal extra virgin olive oils, along with a small, complimentary surprise. When your shipment arrives, your kitchen will be the envy of the entire neighborhood.
Our members also save 10% of all future online or retail store purchases after joining. There is no fee if you must cancel.  You may cancel at any time after receiving your first two shipments.
7. Champagne San Diego Brunch Cruise on San Diego Bay 
We think that's reason enough to celebrate with brunch San Diego. And so is a birthday, anniversary, visit from out-of-town family or friends, or just making it through a long week. Enjoy a full buffet, free-flowing champagne, and gorgeous views on the San Diego Bay with Hornblower's Champagne Brunch San Diego Cruise.
6. Balboa Park Day – Old Glob Theat
er Grinch Tickets 
America's favorite holiday fable returns for its 19th joyous year, and we've added a week!
Dr. Seuss' How the Grinch Stole Christmas! is a wonderful, whimsical musical based upon the classic Dr. Seuss book. Back for its 19th incredible year, the family favorite features the songs "This Time of Year," "Santa for a Day" and "Fah Who Doraze," the delightful carol from the popular animated version of How the Grinch Stole Christmas! Celebrate the holidays as the Old Globe Theatre is once again transformed into the snow-covered Whoville, right down to the last can of Who-hash.
The Old Globe annually produces 15 mainstage productions from all periods and styles, ranging from Shakespeare to an ongoing emphasis on the development and production of new works, along with the annual family musical Dr. Seuss' How the Grinch Stole Christmas! With a current operating budget of approximately $20 million, the Globe is one of San Diego's largest arts institutions, its leading arts employer, and among the nation's top-ranked regional theatres. More than 250,000 people annually attend Globe productions and participate in the theatre's arts engagement programs and outreach services.
5.  Succulents and Knick Knacks at North Park's Urban Go To Store- Pigment 
Small Business Goldmine, you can find gifts for any age in this store.  Season treats from local vendors, keep an eye for that peppermint candy bark and bar accessories for an instant party!
4.  Italian Lunch with Mom  at Mona Lisa in Little Italy! 
Delicious Deli to take home the best Italian Meats or an Al Forno (from the oven) traditional Lasanga with Meat Sauce: Layered noodles with meat sauce, fresh ricotta, mozzarella, and pecorino cheese. Add meatballs or sausage.
3.  Mini MAX Big Green Egg– Available Nationwide but made in San Diego! 
The all new MiniMax Big Green Egg is proof that great things come in small packages – and this EGG is the first to arrive with its own transportation in the form of a sturdy, easy to grip Carrier!
While MiniMax is perfect for camping, poolside and tailgating at the ballgame, it is just at home at award-winn
ing restaurants around the world where top chefs love exploring the EGG's versatility and discovering the amazing flavors produced in such a compact and high performance package. MiniMax is built to perform and is ready to travel to wherever your culinary interests take you!
Opening the MiniMax dome reveals a stainless steel cooking grid measuring 13 inches/33 cm in diameter for a whopping 133 square inches/855 cm2 of cooking area … all within a convenient 19.5 inch/50 cm height! And, of course, MiniMax is constructed from the same ultra high-quality ceramics as the other six EGG sizes, and comes with the same best-in-class limited lifetime warranty.
The MiniMax Big Green Egg arrives in one complete package – including a sturdy, easy to grip Carrier.
2. Locally Roasted Coffee at Por Vida 
Por Vida is a new cafe & galería located on Logan Avenue in Barrio Logan's Art District just a block away from Chicano Park! We serve locally roasted, fair trade and organic coffee with a Mexican twist. Our galería is filled with hand-made and traditional crafts made in Mexico and locally crafted in the barrio.
FREE:  Unlimited 80's Music Throwbacks wherever they go on the MAX Mobile App! 
More winning, more music.. ANYWHERE. More
Comments
comments

Tags: