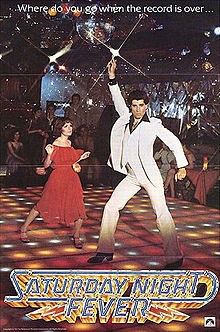 The Grammy Awards this weekend will honor the 40th anniversary of the Bee Gees' Saturday Night Fever soundtrack.
The disco era exploded like a million lights reflecting off a disco ball. Suddenly, dancing was everything.
Too young for Studio 54-like discotheques, I remember first hearing Saturday Night Fever at a house party in Clairemont. That one album played over and over all night long, with everyone dancing in unison, like in the Night Fever dance. Revel in that, here.
The girls wore Danskins with disco tops and dresses. The guys strutted their stuff in unbuttoned polyester shirts with gold chains. John Travolta was Tony Manero, the champion!
Comments
comments