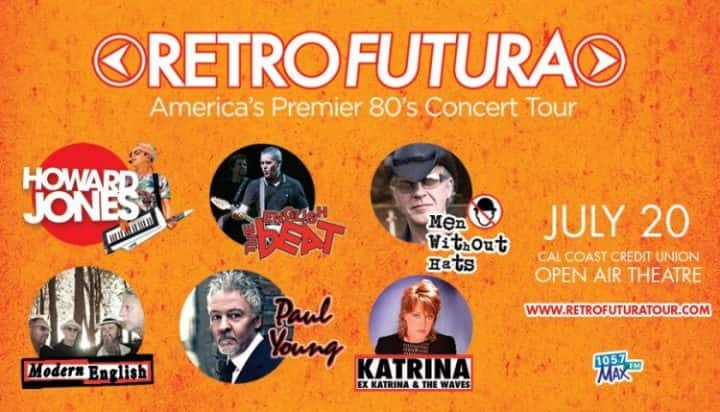 Retro Futura is coming to San Diego!
On July 20th, at the Cal Coast Credit Open Air Theatre at San Diego State University, we're turning back the clock to the 1980s!
105.7 MAX FM Presents Retro Futura featuring Howard Jones, Paul Young, English Beat, Men Without Hats, Katrina and the Waves, and Modern English.
Click here to get your tickets NOW! They're going to sell out fast!
Comments
comments

Tags: