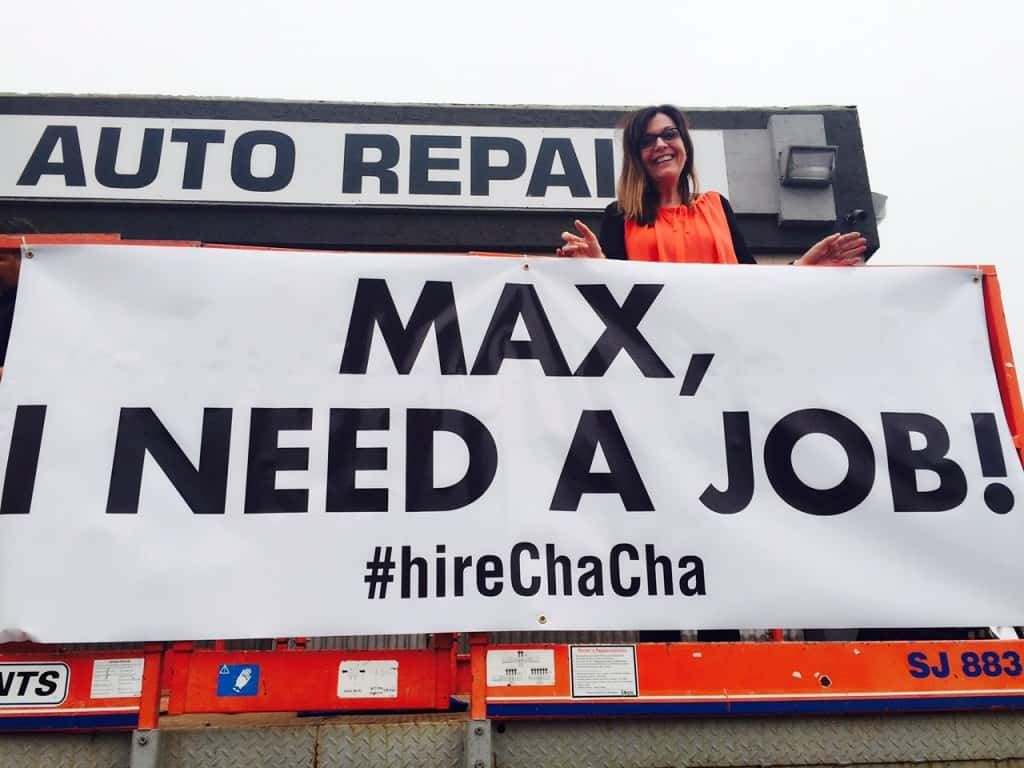 This morning sure started out as a strange one!  The MAX Morning Show got calls during the show that someone was climbing up our #MaterialGirl Billboard on Clairemont Mesa Blvd.
Boy were we in for a surprise where Cha Cha had started a #HireChaCha campaign on top of a Scissor Lift!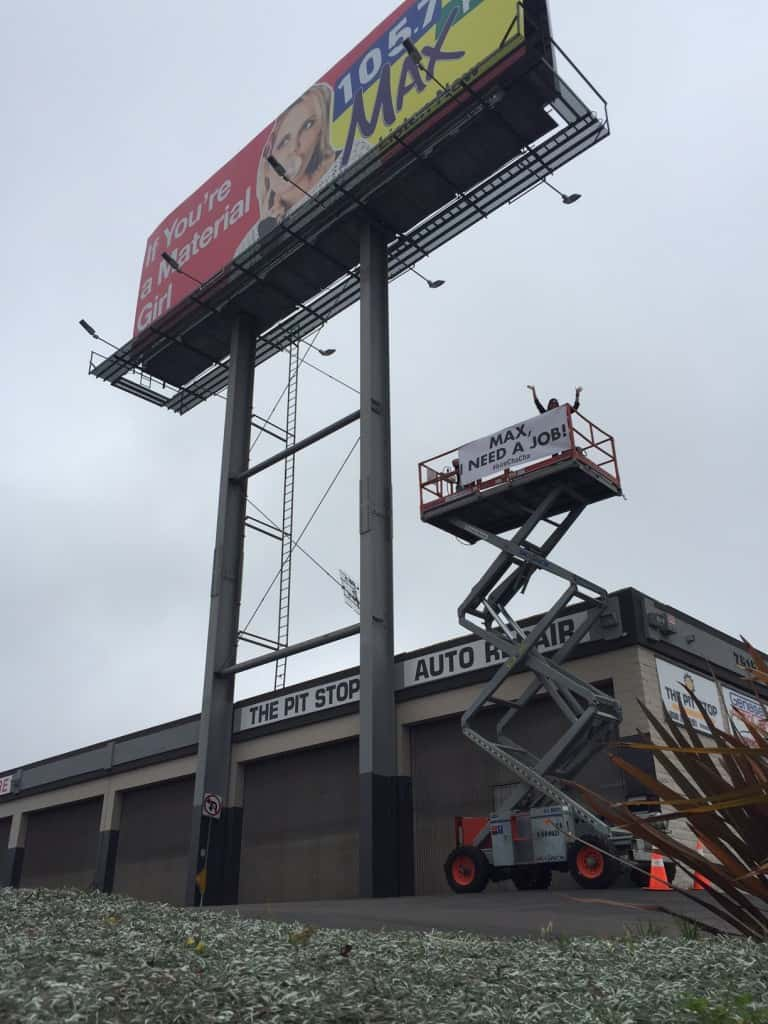 The tweets started to pour in, and ultimately the windy left over May Grays had us worried!!
What's going on @1057MAXFM?! This lady is crazy! #HireChaCha??? pic.twitter.com/dub6JS5qDj

— Elaine Luong (@downmemorelaine) June 1, 2016
Soooo there's some crazy woman in a forklift thing petitioning for a job @1057MAXFM by their billboard ? #HireChaCha pic.twitter.com/kSsmm1g2aX

— Paul Reindl (@ThePaularbearSD) June 1, 2016
She wants to come back – spread the word! #hirechacha pic.twitter.com/6OgPdQLOn4

— Claudine Van Gonka (@CVanGonka) June 1, 2016
Then we got this video emailed to us…
Looks like she wont come down until we give her a chance.
Give me shot on the air! Not coming down until you hire me! https://t.co/jnst4n3u7a

— Cha Cha (@chachaharlow) June 1, 2016

The plot thickens, our President and General Manager Mike Glickenhaus just got to the scene.  Let's see what he says… stay tuned! 
Comments
comments

Tags: