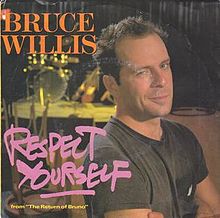 Happy Throwback Thursday! Throwing it back to 1987!
I will go off the 1987 Deep End at 5:40 and relive this song by none other than actor Bruce Willis!
Name it and win a family 4-pack of San Diego Zoo tickets!
Lol. This from wikipedia: Reviews of the album were mixed. In February, 1987, People magazine gave the album a B+, while calling Willis' cover of "Under the Boardwalk" "surprisingly okay", noting additionally that the album "shows us that he (Willis) can't shout songs quite as well as Don Johnson. So Springsteen he ain't. Funny he is."[3] Allmusic observes that Willis "doesn't quite have the conviction or skill of the Blues Brothers", adding that The Return of Bruno is today little more than a kitsch artifact.

Comments
comments

Tags: