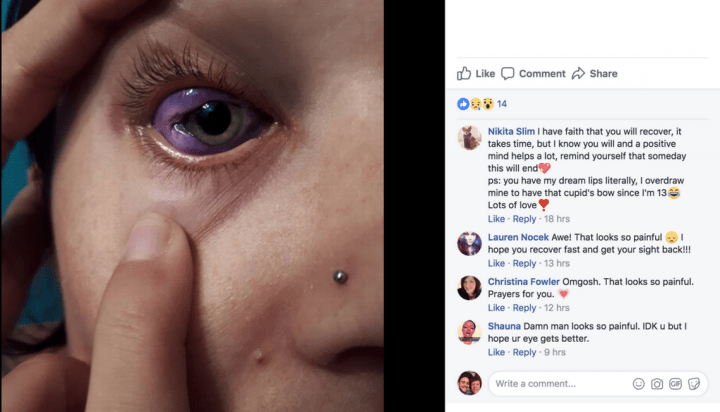 A Canadian woman posted graphic images of her eye leaking purple dye after she says a risky tattoo on her eyeball that may leave her partially blind.
Catt Gallinger, got what is called a "scleral tattoo," which consists of injecting ink into the white part of the eyeball.
Gallinger says "I took my eyesight for granted and trusted someone I shouldn't have," she said in a video posted Monday. "And even if this heals, my eyesight is not going to be back."
Gallinger told Global News that she knows multiple people who have tattooed scleras and haven't had an issue, but she says the person who did hers was unqualified and pushed her to do it until she "gave in."
"During the first two weeks, he kept telling me it was fine, but I had a feeling that it wasn't normal," she said.
Now, Gallinger says she's considering legal action and thinks the artist used the wrong needle, which forced undiluted dye too deep into her eye, according to CTV News.
Comments
comments

Tags: