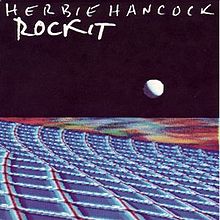 Happy Throwback Thursday on MAX FM!
If you like dancing and spinning robots, and who doesn't, check out this video from Herbie Hancock's 1983 album Future Shock.
It's the first recognized popular single to feature scratching and other turntablist techniques, performed by GrandMixer D.ST.
I'll play it when I go off the 80s Deep End at 5:40.
Name it and win tickets to Global Winter Wonderland!

Comments
comments

Tags: