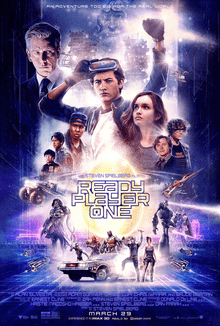 Are you ready?
It's Ready Player One!
Cha Cha's got your free movie tickets!
Listen weekdays at 5:40.
Escape to a virtual universe of 80s pop-culture nostalgia.
Don't miss this highly-anticipated sci-fi adventure.
Produced and directed by Steven Spielberg.
The film is based on the novel by Ernest Cline.
Have you experienced VR yet?


Here's the movie trailer:

Even the DeLorean Time Machine makes an appearance!
Comments
comments

Tags: