Guess what song I'm going to play when I go off the 1989 Deep End on this Throwback Thursday?
I double dog dare you to unearth the buried answer lurking in this video:

In a creepy coincidence, the first trailer for the new Pet Sematary movie just dropped. Watch at your own risk of nightmares about a mysterious burial ground in the woods, John Lithgow, and those kids in masks that spell cemetery wrong. And cats…
Stephen King, who wrote the book, is a big Ramones fan. This song is from the original Pet Sematary film, and on the 1989 Ramones album Brain Drain. The music video was filmed at the Sleepy Hollow Cemetery. Can you spot the Debbie Harry cameo?

SOMETIMES DEAD IS BETTER.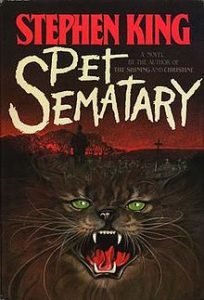 Comments
comments

Tags: