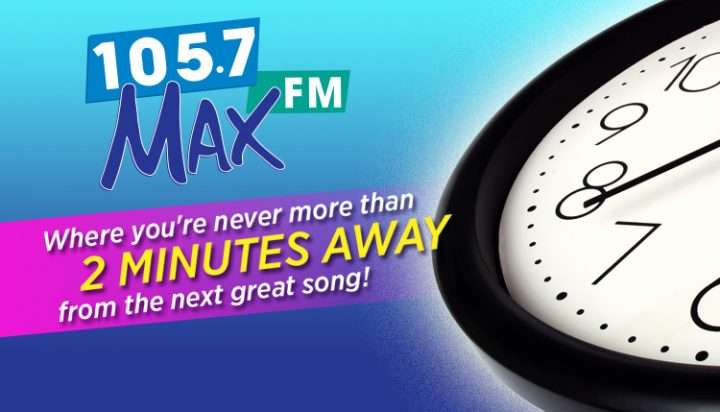 We asked MAX listeners what you like best about listening to radio and 105.7 MAX-FM and what could be better – and you let us know:
THE MAX 2-MINUTE GUARANTEE!
You told us you were tired of hearing so many endless commercials in a row.  And it's true – most San Diego radio stations cram their commercials back-to-back-to back.  Until now!
105.7 MAX-FM presents the 2-Minute Guarantee. Never more than two minutes of commercial interruptions – we get you BACK TO THE MUSIC FASTER. You can listen all day long and you're never more than two minutes away from another great Throwback on 105.7 MAX FM!
 ALL THE THROWBACKS – NOT JUST SOME!
You also told us you get tired of hearing some of the same songs over and over again.  Most San Diego San Diego stations have a short playlist of songs they repeat again and again.
But 105.7 MAX FM has "maximized our playlist of Throwback Hits". We don't just play a few songs from the top of the charts -we play all the great 80s Throwbacks you grew up listening to – including  some "Oh Wow" songs you may have forgotten about.
We have the largest library of San Diego's Throwbacks because we play ALL of them – not just some!
So crank up 105.7 MAX FM and listen all day long as we get you back to the music faster – playing all the Throwbacks, not just some!
Comments
comments

Tags: