WE WANT TO KNOW WHY YOUR CLASS NEEDS TO BE "MAXED OUT"!
WE WANT TO HEAR FROM YOU AND KNOW ABOUT YOUR CLASSROOM AND ITS' SPECIAL STORY. EACH WEEK WE WILL PICK A LUCKY WINNER WHO WILL RECEIVE A VISIT FROM THE 105.7 MAX FM CREW WITH GREAT PRIZES IN HAND….AND THANKS TO MISSION FEDERAL CREDIT UNION FOR SUPPLYING EACH CLASS WITH A $200 GIFT CARD THAT CAN BE PUT TOWARDS USEFUL CLASSROOM SUPPLIES! GRADES K-8 ONLY PLEASE!
To submit your entry please email: monica.ventura@sdcoe.net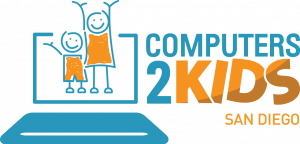 Here is the entry letter for this weeks max out my class winner! Hello, This week I'd like to nominate Mr. Buddy Young for tirelessly working to make his classroom a place where students are self-directed learners.
Continue Reading »
SDCOE
RULES:
ENTER TO WIN BY VISITING 1057MAX.COM.  ALL ENTRIES WILL BE DIRECTED TO THE SAN DIEGO OFFICE OF EDUCATION WHO WILL, AT THEIR SOLE DISCRETION,  DETERMINE WEEKLY WINNING CLASSROOMS.  CONTEST IS FOR CLASSROOMS GRADES K-8 WITHIN  SAN DIEGO COUNTY ONLY. ENTRY DATES RUN AUGUST 16TH 2016, THROUGH JUNE 6TH 2017. ONE WINNER WILL BE SELECTED EACH WEEK AND ONE $200 GIFT CARD WILL BE AWARDED TO BE USED TOWARDS SCHOOL SUPPLIES AT A RETAILER TBD. ODDS OF WINNING ARE BASED UPON THE NUMBER OF ENTRY SUBMISSIONS. WINNERS WILL VARY WEEK TO WEEK BASED UPON GRADE LEVELS AND GEOGRAPHIC LOCATIONS. NON-WINNING ENTRIES CARRY OVER TO THE NEXT WEEK.  CLASSROOMS ARE ELIGIBLE TO WIN ONCE PER PROMOTIONAL PERIOD.